Let's work together to improve the security of your customers
Cyberwatch works with integrators, IT operators, and Managed Security Service Provider (MSSP) to offer a comprehensive Vulnerability and Compliance Management service.
Deploy, resell and integrate our Vulnerability and Compliance management solutions for your clients.

Generate revenue
Resell our products and earn commissions on sales made. Offer Value Added Services with our products and improve your revenue.

Easy and quick deployment for your customers
Deploy easily our software for your customers, agent-based or agentless, and deliver immediate and actionable results from our Vulnerability and Compliance assessments.

Stand out from your competitors
Provide a complete Vulnerability and Compliance Management offer, with detection, prioritization, and remediation. Do not limit yourself to just giving a list of problems, provide concrete and actionable solutions to your customers.

Customize Cyberwatch for your customers needs
Our platform fits your customers needs: create custom prioritization strategies, advanced dashboards to highlight your work, and specific compliance rules tailor made for your customers.

Improve the security of your customers
Vulnerability and Compliance Management helps you to apply Best Practices recommended by authorities, and contribute to improve the security of your customers.

Identify the vulnerabilities of your customers before the bad guys
Cyberwatch runs continous vulnerability scans and updates its knowledge base every hour. You thus have great reactivity to identify new vulnerabilities shortly after their publication. This way, you can neutralize vulnerabilities before their exploitation on your customers.

Harden the assets of your customers
Add an additional security layer on the IT assets of your customers, with known repositories dedicated to defense in depth. Give hackers a hard time by hardening configurations on the assets of your customers.
Our technological partnerships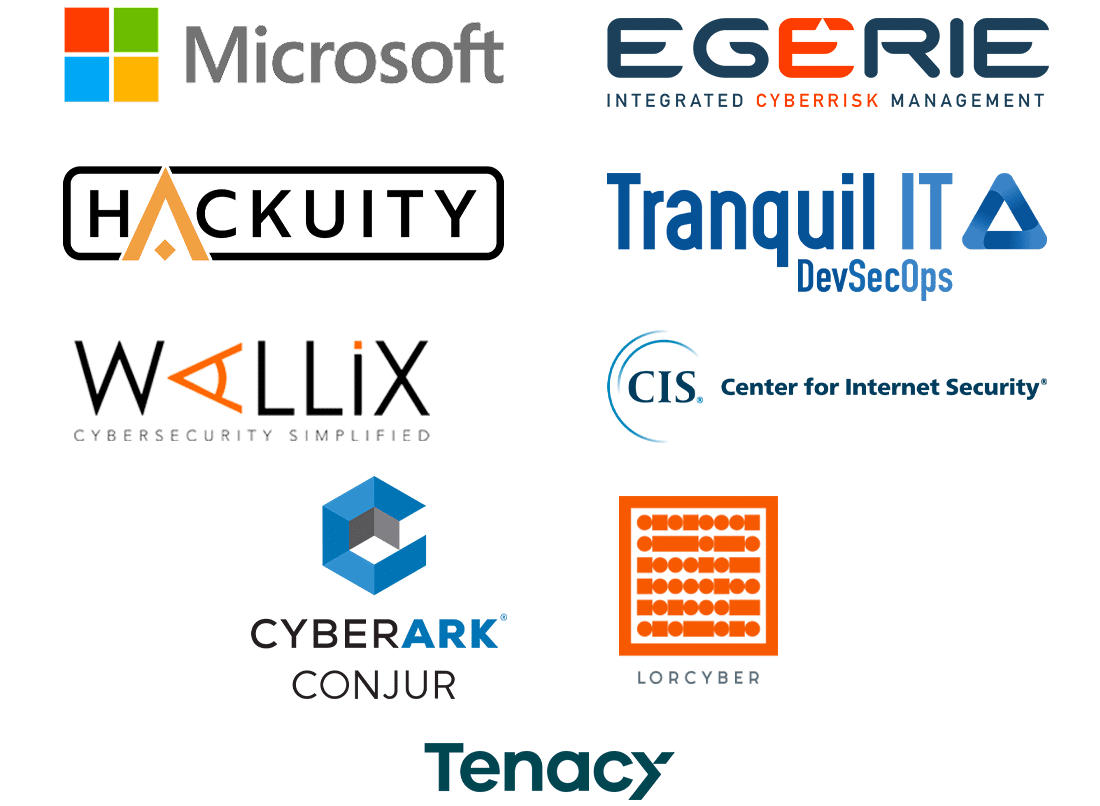 We work with major actors from the cybersecurity industry to provide a complete and reactive platform. Cyberwatch has built-in integrations in Egerie, Hackuity, WAPT (Tranquil-IT), CSIS (Lorcyber), Wallix, and CyberArk products. Cyberwatch is also part of the MAAP (Microsoft Active Protections Program) and CIS (Center for Internet Security) partnerships programs.
Do you have a question?
Do you want to schedule a free demo?
Contact-us and our experts will get back to you within 24h.